CHRIS SPEROU (OAM)
13 TIMES NATIONAL AEROBATIC CHAMPION
A 'True Blue' South Australian, born in Thevenard on the West Coast and started my working life as a hand line fisherman. Became interested in aeroplanes at an early stage in life and paid the price whenever I 'wagged' school in between classes to cycle out to the Ceduna aerodrome to catch a glimpse of military aircraft staging through Ceduna which was a fuel stop. Those were the days that a 'good' caning from the Head Master really did do some good – we grew up to respect authority, but hey it was worth it! Look at me today ..I CAN FLY !
My parents refused to allow me to join the airforce so at the true adult age of 21 I was free to pursue my passion and immediately joined the Royal Aero Club of South Australia. The trainer in those days was the DH 1 DeHavilland Chipmunk, which were used in the past to train Military Pilots. I went solo in only a few hours and quickly engaged in 'unusual attitudes' -AEROBATICS! In fact I won my first National title before anyone cottoned onto the fact that I was never endorsed to fly aerobatics. Later inlife I put that straight when a very good friend of mine, who was a Chief Flying Instructor and ex-airforce pilot, asked me to show him a few of the more unusual manoeuvres that I had developed over the years after which he stamped my Pilot Log Book as aerobatic rated. They were the good old days when the guy in the tower would greet you with some wise crack and you could respond without getting blown away with 'authoritism'. I could go on…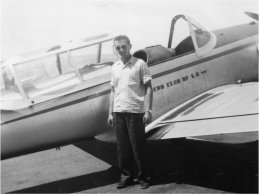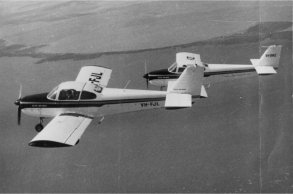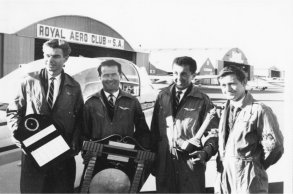 I represented the South Australian Aero Club in a three man formation team, winning and assisting to win the National title nine (9) times, the National Aerobatic & Unlimited title 13 times as well as representing Australia in the World Aerobatic titles. We did not posses competitive aircraft to match those used by other more liberal countries but our team did manageto win a bronze medal in the USA in 1980. Over the years I have perfected an unlimited routine of low level aerobatics down to 50 feet in my Super Pitts Special Bi-Plane. My aircraft is equipped with a smoke generator and I fly all my routines trailing smoke. I was the first pilot in Australia approved to carry out the "Inverted Ribbon Cut" which involves rolling upside down at 30 ft above the ground and descending to 25 ft. above the ground inverted to cut a ribbon stretched between two poles, with my propeller. I also roll around another aircraft whilst in formation withthe highlight being when I roll upside down and fly " mirror image" only a few feet from the top of the other aircraft. The other spectacular routine is to spiral around a parachutist trailing an extremely large Australia flag or that of a sponsor.
Some may recall my fly-past at the Adelaide 500 race with two FA18A fighters formating on each wing tip. Quite spectacular ! During the Formula 1 races I formated with a DC3 and a single FA18A. I also flew a routine at one of the last few Formula 1 races in a Hawker Sea Fury one of the fastest piston driven aircraft in the world. At one time I was around 410 knots. Boy was that hot – I was pulling contrails off my wing tips in the pull up.
I have worked on a number of movies as a stunt pilot:
The Fire In The Stone    – 1984
Run Chrissie Run – 1986
The Blue Lightning – 1991
Until The End Of The World   – 1991
Kangaroo Jack – 2002
Greg Chappell's World (documentary)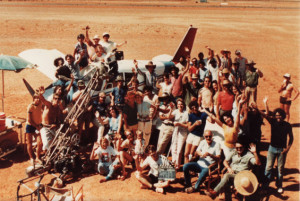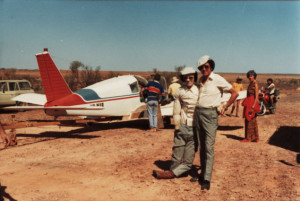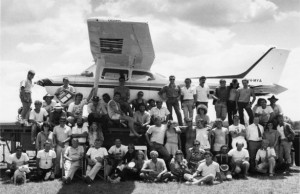 Chris set an Australian Altitude Record, 23 Feb 1985 in VH-CEX, S1-S Pitts Special  at 27,650 feet over, SA.
He is Patron for the Australian Air League, Parafield Airport.
In October 2013 Chris was awarded the Australian Bi-Centennial Award by the The Guild of Air Pilots & Air Navigators (GAPAN)